Welcome to Sharif Science and Technology Park
Sharif University of Technology has been a leading university in scientific areas and innovation. With more than 20 years of experience in entrepreneurship through establishing Entrepreneurship center, Sharif Incubator, Research and Technology Fund, Sharif was the first university in Iran to have an accelerator and technology park.
In order to integrate services provided for the entrepreneurs, the first science and technology park of Iran was founded in 2016 by the Ministry of Science, Research and Technology. Mission of Sharif Science and Technology Park is to help talents flourish and find solutions to real life problems by developing science-based firms.
To spread innovative collaboration Sharif Park has a role of facilitation and supports entrepreneurs in every stage of their business growth. Currently more than 500 companies benefit from Sharif Park services, some of which are among the bests in the Middle East.
Great scientific potentials of Sharif University lead to emergence of an entrepreneurial ecosystem in the vicinity of the university. In order to reinforce this ecosystem, Sharif Park has determined the Sharif Innovative District as one of its main programs. In less than 5 years since the establishment of Sharif Park, it has developed several infrastructures and attracted many companies and agents.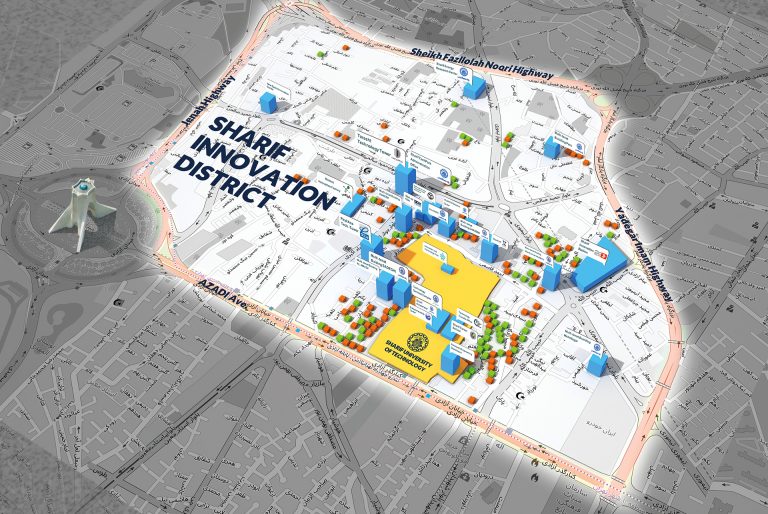 Park Startups & Companies